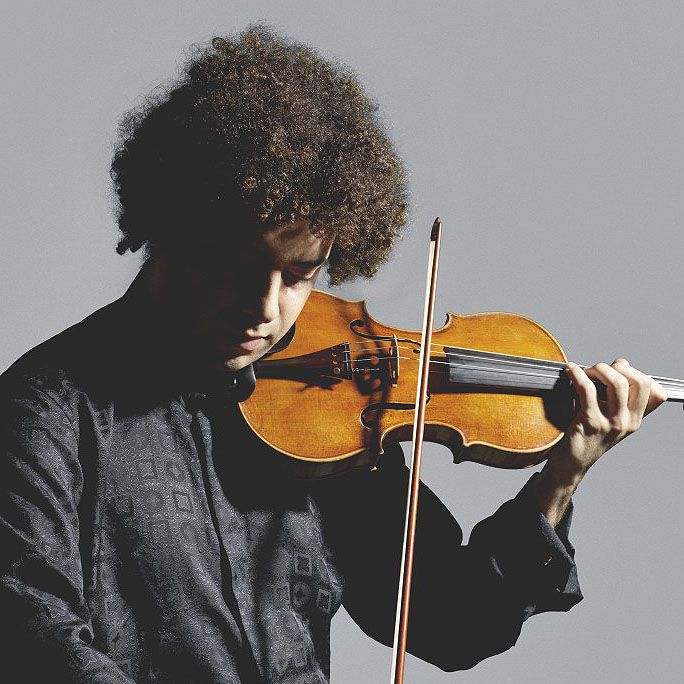 ©Alberto PATCH
William Chiquito was born thirty years ago in a slum of Medellín in Colombia. Had not it been for the music, he could have fallen prey to a tragic fate as many of his childhood friends. Instead, at the age of 11, William joined the Red de Escuelas de Musica of Medellín and soon stood out as one of the most promising Colombian talents of his generation.
At the age of 14 he entered the University of Antioquia in the violin class of Professor Poliana Vassileva and played several times as a soloist with the university orchestra; at the same time he was the konzertmeister of the Orquesta Infantil y Juvenil de Medellín.
In 2005 he won the national competition "Jovenes Solistas" and plays as a soloist with the Orquesta Filarmonica del Valle.
In 2006 he won a scholarship given by the Colombian Master Painter and Sculptor Fernando Botero and moved to Italy to study at the Scuola di Musica di Fiesole with Pavel Vernikov and Oleksandr Semchuk.
In 2008 he became violin teacher at the Scuola di Musica di Fiesole.
William graduated with honors from the Ferrara Conservatory "G. Frescobaldi" in agreement with the Scuola di Musica di Fiesole.
Interested in all types of musical projects, he also follows an intense concert activity in Italy, playing with world-renowned conductors such as R.Muti, C. Abbado, J.Tate, G.Ferro, G.Noseda, K.Penderecki, N.Paskowski and with musicians such as A.Lucchesini, M.Rizzi, M.Brunello.
He played as solist with the orchestra of the Scuola di Musica di Fiesole, the Gams orchestra, the Vincenzo Galilei orchestra, the Camerata Fiesolana, the orchestra of the Ferrara Conservatory, the ensemble of Archi di Firenze, Medellin Philharmonic Orchestra, with the FJC (Filarmonica Joven de Colombia) with Maestro Andres Orozco-Estrada.
He perfected himself by participating in masterclasses with the Masters: Salvatore Accardo, Massimo Quarta, B.Canino, G.Kurtag, M.Martin, H.Beyerle, M.Skampa, C.C.Schuster.
William is the first violin of the Henao string quartet with which he performs in the most prestigious Italian concert seasons.
He is currently a violinist of the Orchestra of the National Academy of Santa Cecilia.