Story of Argerich's Meeting Point
Why Beppu?
The story of Argerich and Beppu began in 1994.
Pianist Argerich, who is at the pinnacle of the classical music world and who seldom appears at news conferences, answered one simple question from journalists. The scene was quite impressive.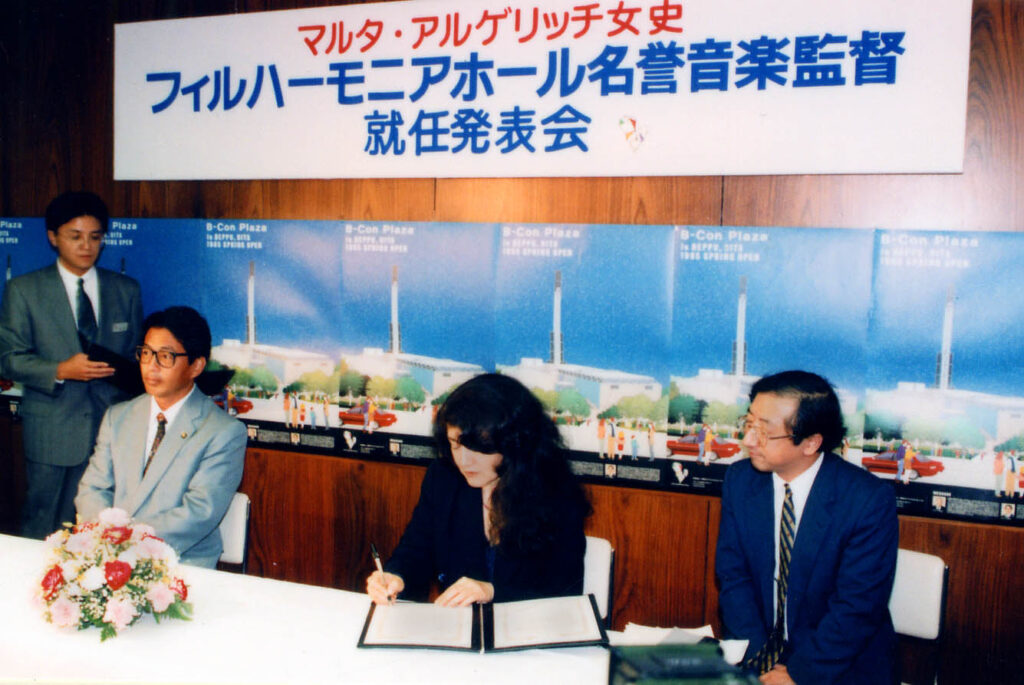 "When deciding upon a place in Japan, people usually choose Tokyo. Why have you chosen Beppu?"
"Because Kyoko is there."
Kyoko refers to Japanese pianist Kyoko Ito.
Argerich met Ito in Munich in 1977. Their close friendship has continued, bringing about a miracle in Beppu.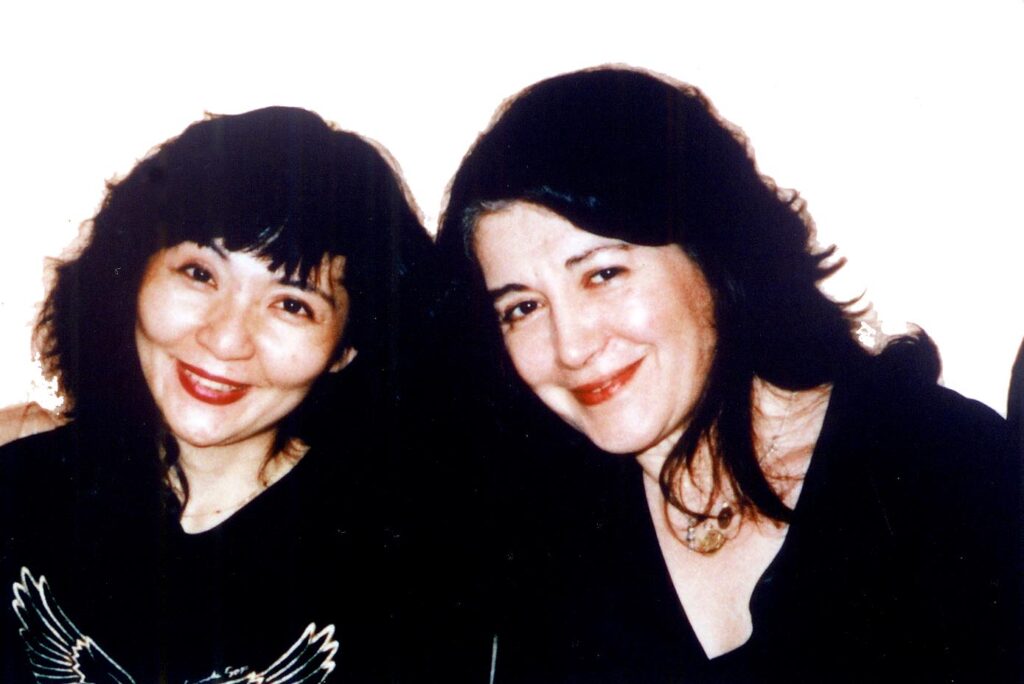 At that time, Beppu City was building Beppu Convention Plaza, and the then Mayor of Beppu Taro Nakamura was eager to make this facility a global center for culture. Hearing that Ito's parents had moved to Beppu, he asked Ito to help him realize his aim.
Ito asked Mayor Nakamura, "Are you serious about making this facility a center for transmitting culture to the world?"
He replied that he was and said he was giving serious consideration to holding international events. Hearing this, Ito thought they would need someone really world-class.
As chance would have it, Ito was planning, hand-in-hand with Argerich, concerts that could foster musicians and audience together. The two musicians gave "Argerich Chamber Music Festival" concerts supported by the Baba Foundation, Ito's friend, around Japan including Tokyo. Upon the request of Japan Broadcasting Corporation (NHK) Oita Station where Ito had given a salon concert series, Oita was included in the Argerich concert venues.
At the time of the concert, Mr. Nakamura directly asked Argerich to serve for the Beppu Convention Plaza. Everybody thought that such a star pianist who is extremely busy all the time as an artist among artists would never accept the offer. However, contrary to all predictions, Argerich readily agreed.
Thus, the "miracle of Beppu" began.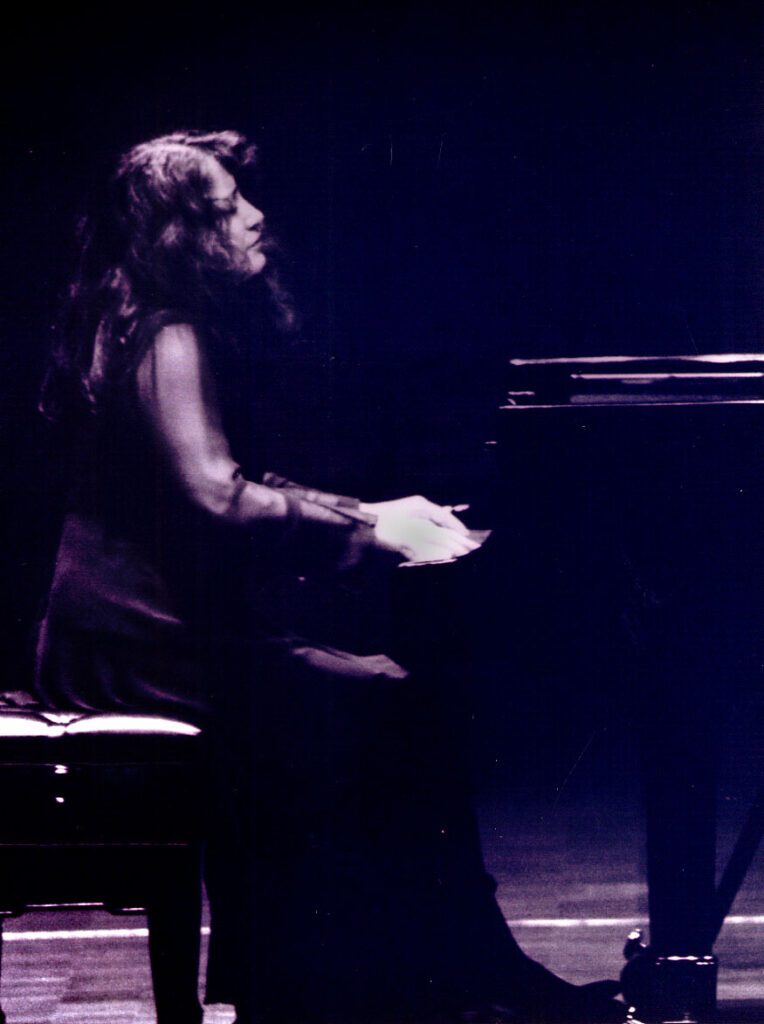 < History of the Music Festival >

The miracle with Argerich that was brought about from a"meeting" took the initial step of communicating the intention of holding a full-fledged music festival to the people of Beppu. To this end, three years were invested for pre-concerts from 1995 through 1997.
The first concert held in 1995 stunned the world— It was Argerich's first solo concert in ten years!
After that, concerts were held at B-Con Plaza every year with Seiji Ozawa, Gidon Kremer and other world-prominent artists recommended by Argerich and musicians from Asia as well. Local people's understanding was deepened each time, and the number of people who supported the concerts as volunteers increased.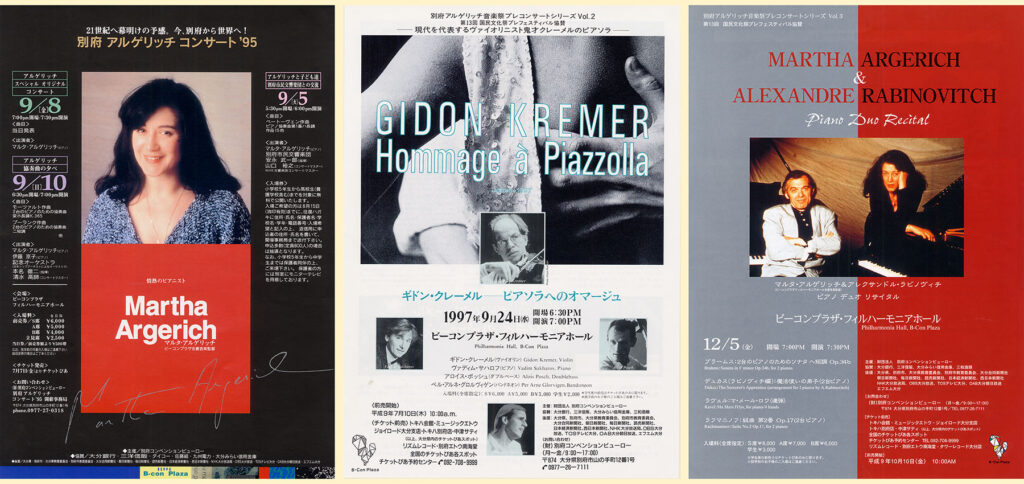 At last the much-awaited, world-first music festival by Martha Argerich was held in November 1998.
Its official name: "MUSIC FESTIVAL Argerich's Meeting Point in Beppu" contains the deep thought of Argerich and Ito. When people meet, many changes happen and a door to a bright future will open. With a wish for many happy encounters of people, a wish to contribute to society through music, and the thought carried with its official name, the Argerich Music Festival started in Beppu.
(The Music Festival's common Japanese name: Beppu Argerich Music Festival)