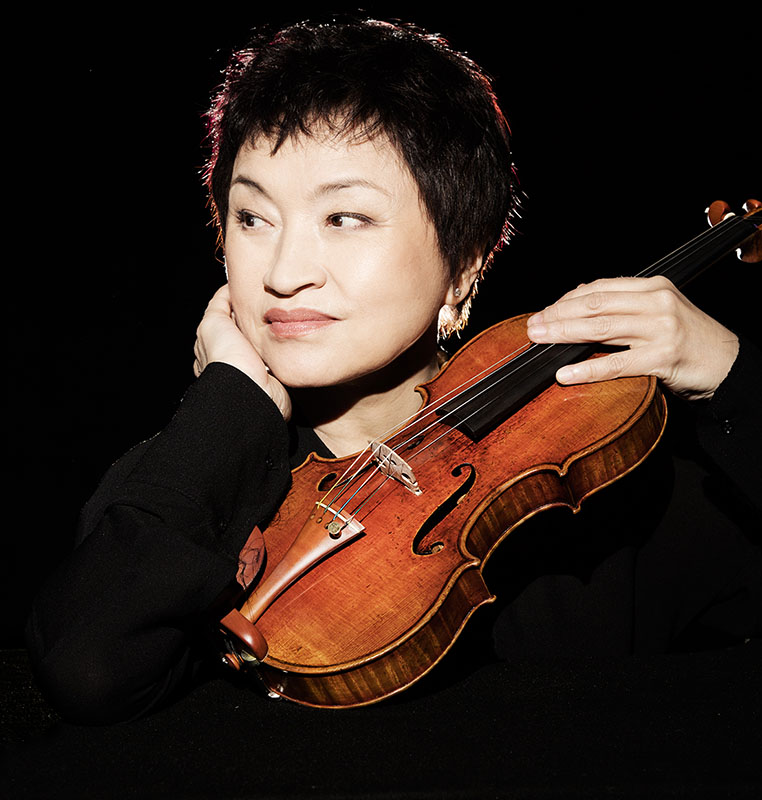 ©Simon Fowler
Kyung Wha Chung is a virtuoso violinist who has been recognized as one of the best musicians pursuing her own world of music throughout the world. Chung has been highly praised by music lovers around the world for her strong musical sensitivity and relentless pursuit of artistic perfection.
Chung appeared in the music scene receiving great attention upon winning the prestigious Edgar Leventrit Competition in 1967 and has been in active collaboration with top orchestras led by Sir Andre´ Previn, Sir Georg Solti, Klaus Tennstedt, Riccardo Muti, Bernard Haitink, Daniel Barenboim, Claudio Abbado, and others. She has also worked in musical partnerships with pianists Radu Lupu, Krystian Zimerman, Peter Frankl, Seong-Jin Cho, and Sunwook Kim and has performed with Chopin Competition winner Kevin Kenner since 2011.
For the past 50 years, Kyung Wha Chung has released a total of 33 albums ranging from concertos to chamber music through leading labels such as Decca, RCA, Deutsche Grammophon, and EMI, and has left behind several legendary albums. In 1995, Chung was the only classical musician among the '20 Greatest Asians' selected by Asia Week and was also named 'one of the most prominent violinists of the latter part of the 20th century' by The Sunday Times of England. In 2017, she was inducted into the violin category of the Gramophone Hall of Fame along with Fritz Kreisler, Arthur Grumiaux, and Nathan Milstein.
Kyung Wha Chung has been actively performing through an Asian tour in 2013, a recital at the Royal Festival Hall, London in 2014, an opening performance at the Verbier Festival in 2016, and has performed the complete Bach Sonatas and Partitas for solo violin at Carnegie Hall, New York in 2017. She received an honorary doctorate from the New England Conservatory in 2015 and is currently a professor at The Juilliard School.