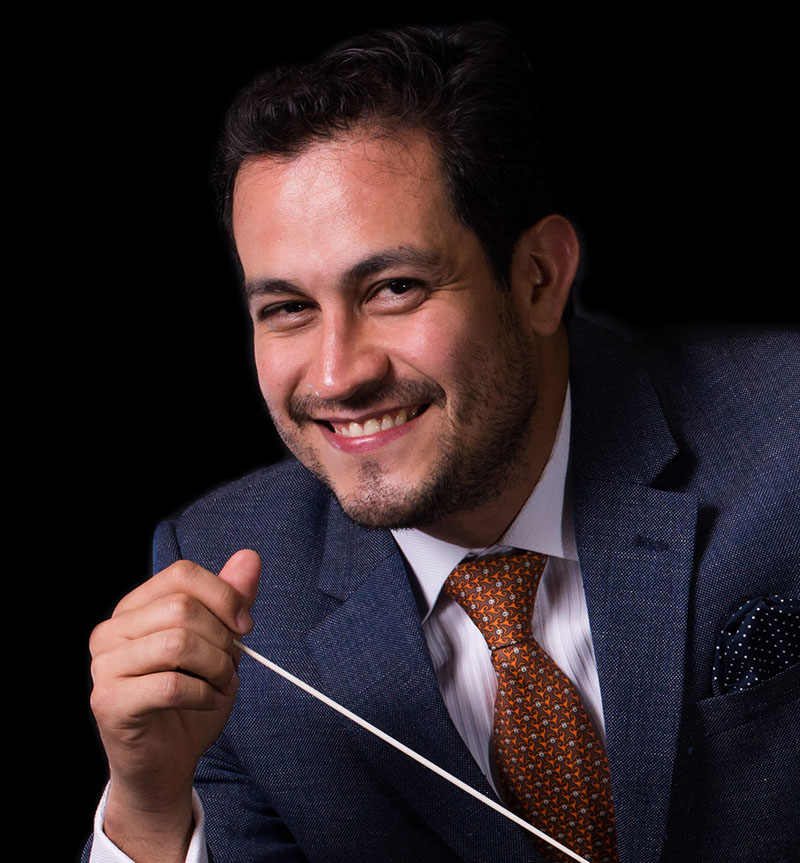 Diego Matheuz belongs to the first generation of outstanding musicians emerging from Venezuela's El Sistema. At the age of 38 he can look back at fruitful periods as principal conductor of La Fenice in Venice, principal guest conductor − upon Claudio Abbado's invitation − of the Orchestra Mozart Bologna, and as principal guest conductor of the Melbourne Symphony Orchestra.
A particularly significant moment in his career was the "Tokyo Gala Concert" celebrating the 120th anniversary of Deutsche Grammophon at Suntory Hall in December 2018, where he exchanged the baton with Seiji Ozawa to conduct the Saito Kinen Orchestra with soloist Anne-Sophie Mutter.
Upon Seiji Ozawa's invitation Diego also toured through Asia with the Saito Kinen Orchestra, and worked with it at the Matsumoto Festival. A great honour was bestowed upon him in June 2022, when he was appointed the Seiji Ozawa Music Academy's first ever principal conductor.
Other concerts he conducted with Santa Cecilia, Rome, La Scala Orchestra, Milan, Mahler Chamber Orchestra, Orchestre Philharmonique de Radio France, Spanish National Orchestra, the BBC, Philharmonia, Royal Philharmonic and Royal Liverpool Philharmonic Orchestras, Prague Philharmonic, Borusan Istanbul Philharmonic, Svetlanov Symphony Orchestra, Israel Philharmonic, Los Angeles Philharmonic, OSESP Sao Paulo, and NHK Symphony Orchestra.
In opera, Diego worked at the Deutsche Oper and Staatsoper Berlin, the Liceu in Barcelona, Maggio Musicale Fiorentino, Rossini Festival Pesaro and Teatro Regio, Torino. In June 2021 he scored a major personal success with his first Aida at the Arena di Verona. Another project of major significance was Bernstein's Mass, staged by Damiano Michieletto for Rome Opera at the Baths of Caracalla in July
2022.Operatic highlights of the 2022/23 season are his debut with La cenerentola at the Opéra Garnier in Paris Opera, a return for Madama Butterfly to the Berlin State Opera, as well as Turandot with the New Japan Philharmonic at Tokyo's Bunka Kaikan Theatre and La bohe`me with the Seiji Ozawa Music Academy.
In Venezuela, Diego carries out intense periods of formation and expands the repertoire of the Sistema orchestras. In addition, he works with the Simón Bolívar Symphony Orchestra, of which he is Principal Conductor.
In 2018, Diego Matheuz and violinist Francesco Senese founded MACH, a project which is part of the international summer festival "Musica sull'Acqua" in Colico, Italy. This project enables students from all over the world to receive free tuition, coaching and a chance to play alongside their tutors, who are experienced musicians from the Orchestra Mozart, Luzern Festival Orchestra, Simón Bolívar Symphony Orchestra, London Symphony Orchestra and others.